What are stamps?
You can earn stamps for participating in Club Penguin games, events and even meeting new mascots. You can find your stamp book by clicking your name then clicking the stamp icon below.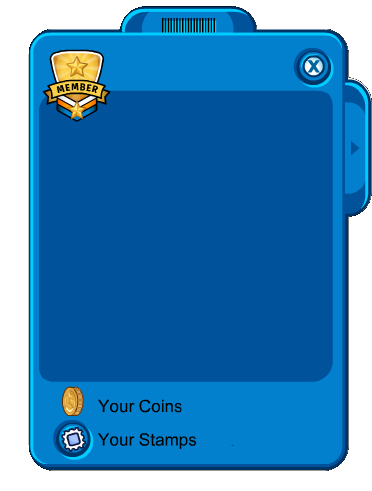 Can I customize my stampbook?
Only members can customize their stamp-book.
To do this, click your player card, then click the stamp icon, and then click the pencil on the bottom-right corner of your screen. Here you will be able to customize your stamp-book by choosing 1 of the many colors, and patterns! You can also use 5 pins/stamps to decorate it. Use the arrow keys to rotate your stamps.
Are stamps for everyone or is it just for members?
Most stamps are for everyone. There few stamps that require a membership.
How can I earn stamps?
Complete special tasks in games, at parties, and around Club Penguin. Click the stamps button on your player card to access your stamps book and learn more.
That's it for this guide. My goal here was to help you learn more about stamps and increase your fun on Club Penguin. I hope you have fun collecting stamps! Some are easy to obtain and some are hard. Good luck!